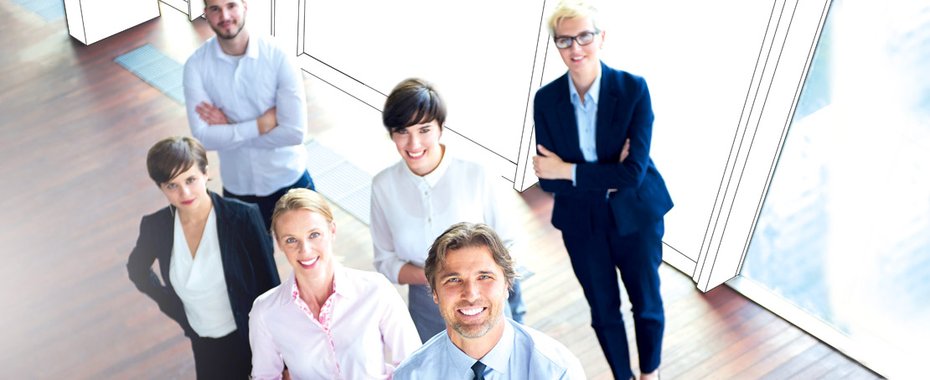 For us, people are our top priority. We offer our employees secure jobs and a corporate culture informed by a sense of partnership and trust. We offer a diverse range of development opportunities, a high degree of freedom and the opportunity to interact with specialists from different areas.
Apply now!
Your income is rounded off by performance-based pay and attractive employee benefits such as capital-forming payments and contributions towards your company pension. VBH is all about growing as a team. Together we achieve our goals and encourage individual strengths. Regular activities, sporting challenges, events, team meetings and a lively exchange of information not only promote a sense of togetherness, but are also simply great fun for everyone.
Professional development in flat hierarchies
Targeted support enables you to assume responsibility early on. Above all, a career at VBH gives you the chance to shape your own working life and the freedom to realise your own ideas. Especially important here is that we fill many of our management positions with junior employees from our own ranks.
Your social skills are important to us
The working environment at VBH is characterised by the spirit of fair play and open communication. In addition to your talent and specialist knowledge, we attach great importance to your social skills and commitment. The spirit of partnership, based on the support of your colleagues, and open communication, are key elements of our corporate culture.
Honest and dependable cooperation. The act of giving suggestions and constructive criticism is not a one-way street from managers to employees, but instead an opportunity for personal development.
Responsibility for results and personnel development
We agree upon targets – for the good of both the company and its workforce. Individual responsibility and commitment are rewarded. We also work together to agree upon both professional and personal goals. This ensures that everyone understands their individual contribution to the company's success and the individual development perspectives within the company.
We are an attractive employer that engages the best and most committed employees in the industry and, through targeted personnel development measures, prepares them for the challenges that VBH faces within the context of increasing internationalisation.
Investing in the future of our employees and promoting their strengths are extremely important to us. Ongoing training measures not only ensure our long-term competitiveness on the market, but also strengthen loyalty to our company because we believe in the skills that our employees have to offer.
In light of the ever more fast-moving economic trends and the resulting change in requirements, the world of work is an ongoing learning process. VBH also supports you after your training by helping you to expand your knowledge base and learn everything you need for your future career. Right from the start, VBH strives to identify and nurture your potential and provide opportunities for personal development within the company
by offering a range of external and internal training measures. These are designed to help you gain not only specialist knowledge but also – in the case of the junior management training programme – management qualifications.
In addition to the career paths described above, the company promotes and supports a wide range of other measures and programmes such as specialist training schemes (e.g. state-certified technicians, business administrators), parallel courses of study at universities (Bachelor/MBA/MSc) and specialist further training. Our HR department will be happy to provide you with individual career advice.