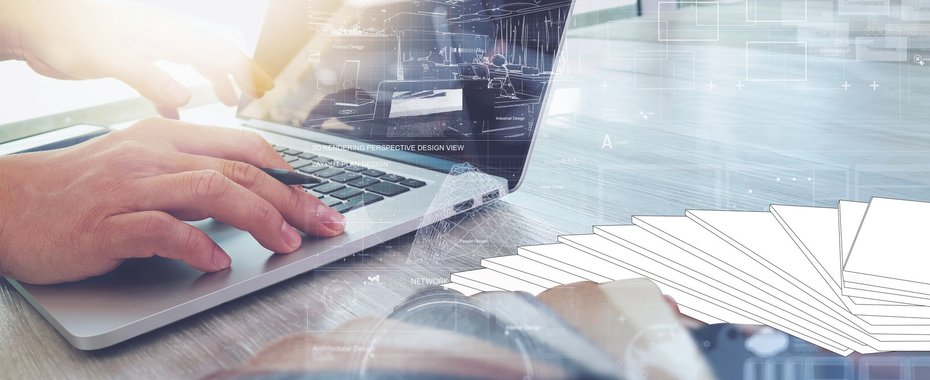 19.06.2017 – Focus: Installation: your overview on 20 double-page spreads
Whether you want to learn about the right means of transport, jigsaws or the right fixing system for old and new buildings, the "Focus: Installation" brochure from VBH – which features a new double-page spread concept – provides you with a quick and application-oriented overview of all the tools and products you need for installing and removing windows and doors – 700 items in a compact format on 20 double-page spreads.
19.05.2017 – VBH invests €750,000 in fully automatic profile and long goods warehouse
VBH – Europe's largest trading house for window and door fittings – is investing in more efficient warehouse technology for its warehouse location in Ilsfeld. The existing high-bay warehouse for profiles and long goods is being completely modernised; VBH is also optimising its processing procedures e.g. sawing and packaging.
02.12.2016 – esco and VBH at BAU 2017
Innovations in the areas of security, joint sealing and the installation of metal windows and doors. The focus of the esco trade fair stand at BAU 2017 is on security. VBH will be showcasing a range of new products for sealing and installing windows and doors.
01.12.2016 – One tape for every joint – the greenteQ OMNIA BG 1 multifunctional tape
Available in two sizes, the new greenteQ OMNIA BG 1 joint insulating tape covers all standard joint dimensions from 4 mm to 60 mm. It protects against driving rain, is moisture-proof, airtight and heat- and noise-insulating and can be used in all standard structural connection joints, whether fully exposed to the elements or completely concealed. This gives fitters and tradespeople the perfect solution even when faced with huge differences in the joints, ensuring that they always have the right tape to hand wherever they are.