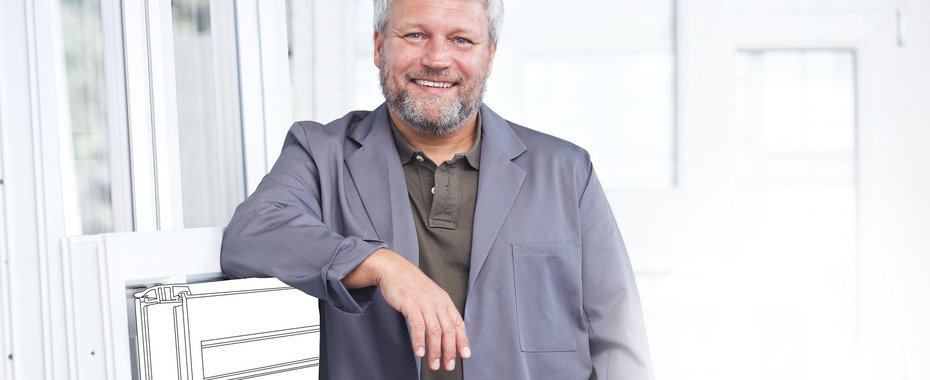 Dependable service, short delivery times
VBH is the expert brand for window and door fittings. We see ourselves as a highly competent partner providing our customers with an all-in-one service that goes above and beyond the standard trade and logistics activities. Our service includes extensive consulting and numerous services for all your door and window construction needs. We can deliver items ordered from our stock range within 24 hours. You can depend on us.
Assembly and cutting of exterior window sills
VBH offers an extensive stock range of exterior window sills in a range of different blank pre-cuts and coatings along with a range of accessories.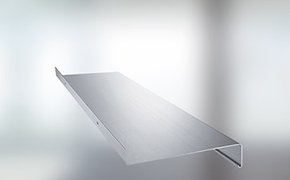 Exterior window sills with a 25 mm and 40 mm drip edge are available in their standard form (90°) or in a range of special forms.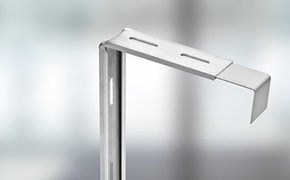 A wide range of accessories and coatings allow customised assembly:
AU (shiny, without foil)
ATE (anodised to EV1)
AHM (medium brown, anodised)
AHD (dark brown, anodised)
RAL 9016 (white, coated)
RAL 7016 (anthracite grey, coated)
Other items such as connections, joints, window sill holders, building frame seals, plaster edges, sealing elements, window sill screws are also available.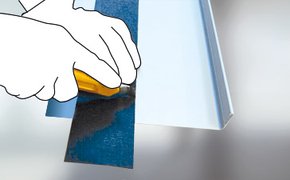 VBH also offers the following customisation solutions and services for your exterior window sills:
Coating of window sills and connections in your desired colour
Noise suppression adhesive
Installation of building frame sealing
Release of connections
24-hour delivery
Assembly and cutting of interior window sills
Our stock range includes interior window sills from the brands Werzalit and Sprela. We deliver them pre-cut – within 24 hours.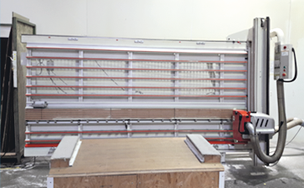 Assembly of house door panels
VBH's warehouse contains a wide range of house door panels. We cut the house doors to your desired size and package them ready for delivery. They will be delivered within 24 hours. The entire range of house door panels can be found in the latest catalogue.
Assembly of composite panels
Composite panels made from PVC, HPL and ALU or integral foam panels offer a range of possibilities for customised solutions. We offer a cutting and packing service and will deliver your order within 24 hours.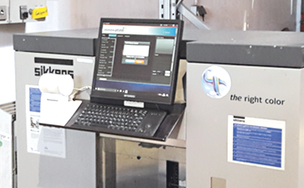 What colour would you like? In our mixing equipment, we mix standard and specially requested colours for windows, doors and furniture. You're sure to find just the right mix in our huge stock range containing colours from Sikkens and Zobel. We will delivery your order within 24 hours.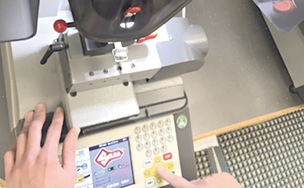 Cylinders and key cutting
Our range includes profile cylinders from Winkhaus, Abus, DOM and VBH's proprietary brand greenteQ. We will happily convert your profile cylinders to a "keyed alike" system. Our service also includes the cutting of additional keys and spare keys after coding.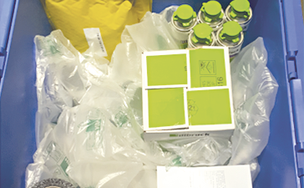 Optimisation of process costs
Our product and service offering is closely aligned to the needs of our customers. This is why we offer a wide range of solutions that optimise processes and, in turn, cut costs. These include special packaging and consignment stock.
The "installation box" special packaging, for example, contains just the right number of installation materials and components needed for installing windows on a construction site.
Construction site delivery
We will dispatch your order to exactly where it's needed. Within 24 hours.
Competence in wood and metal
For wood/metal solutions, too, VBH offers a comprehensive range and outstanding consulting services.
Large stock range (Bug, Gutmann, RP-Technik) can be delivered within 24 hours 
Accessories also available in single quantities 
Offers and orders processed using Klaes software 
Comprehensive and personalised advice for wood/metal windows, façades and conservatories 
Advice on wood preparation 
Fully skilled in-house and field workforce
In-house wood/metal frame production 
Coating of bar material and sheets 
Drawing service for individual customer drawings 
Assistance with measurement and architect appointments, hiring tools and samples
Configuration of drawer systems
Configuration of letterbox systems
Configuration of ventilation grilles
Order preparation on the basis of service specifications
Configuration of locking systems
From single-family homes to large-scale projects Mechanical, electronic and mechatronic locking systems Manufacturer-independent advice